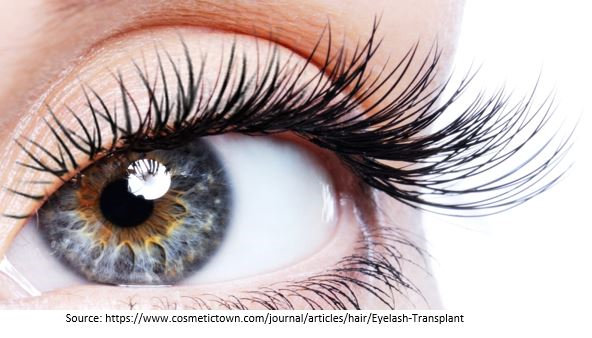 Do you want an attractive look only by replacing one feature in your face, your eyelashes?

Do you strive for that feminine, gentle, long eyelashes everyone desires?

Are you weary of using artificial eyelashes?
If your answer to these issues is yes, then we at Regrow Hair Clinic have the best solution for you: An Eyelash Hair Transplant.
At Regrow Hair Clinic, we provide a safe, permanent, and cost-efficient eyelash hair transplant that will give you elegant, attractive, and aesthetic eyelashes.
Why choose Regrow Hair Clinic for Eyelash Hair Transplant in India?
The Regrow Hair Clinic is a leading hair transplant center in India. It is a one-stop for all your hair and skin repair procedures.
Our team of expert hair transplant surgeons has transplanted more than 6 million hair grafts from scalp to scalp, scalp to the beard, and beard to the scalp, beard to beard.
The most highlighting point for choosing Regrow Hair Clinic is Dr Ankur Singhal, one of the best hair transplant surgeons in India. He is an experienced and skilled Clinical Cosmetologist and Certified FUE expert.
For eyelash hair transplant, tremendous expertise and skills are essential for retaining your eyelash's natural look. Dr Ankur Singhal has these abilities as he has skilfully performed many hair transplant surgeries. He has served numerous patients and has helped them achieve the desired look.
Regrow clinic has cutting edge facilities and technologies that match international standards. Our surgeons use the latest hair transplant procedures like the FUE, Quick FUE, and DHI hair transplant techniques.
These methods give scarless and excellent results. Thus, you can undergo an eyelash hair transplant at Regrow without the concern of getting any defect on your face.
Our surgeons and well-trained technicians make the whole process of eyelash hair transplant effortless and comfortable. We ensure that you get the best eyelash hair transplant in India.
Regrow Hair Clinic strives to provide high-quality aesthetic services with personal care. So that our clients get the top level of satisfaction.
What is an Eyelash Hair Transplant?
An eyelash hair transplant is a simple procedure. It involves removing hair from different body areas. Further, the surgeon implants the donor hair into the eyelash line. Hair transplant surgeons suggest it to people who are not happy with their absent, thin, weak, or sparse eyelashes.
What does the Eyelash Hair Transplant Cost?
The Eyelash Hair Transplant Cost ranges from ₹15/graft to ₹25/graft at Regrow Hair Clinic. The cost relies on various factors such as the surgeon's experience, the number of grafts needed, etc.
How is the Eyelash Hair Transplant performed?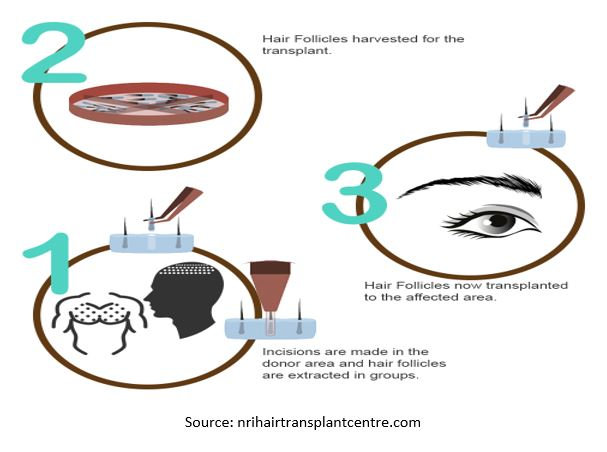 Before the procedure, the surgeon will give a sedative to help the patient relax and feel comfortable.
At Regrow Hair Clinic, our surgeons mostly use the FUE method for extraction of hair follicles for eyelash hair transplant. This method offers quicker recovery, shorter downtime, and exceptional results without scars.
Our hair transplant surgeon will take a single hair graft, usually from the back of the scalp, as this region contains more loss-resistant and healthy follicles that can give permanent results.
The surgeon will fix the hair follicles at the end of a specialized eyelash transplant needle. The needle makes a tract over the eyelid and comes out at the lash line.
After extracting the donor's hair, the surgeon will place or thread 50 to 110 individual hair into each upper eyelid. After the upper eyelid hair transplant, the surgeon will proceed with the lower eyelid transplant.
The surgeon will place the hair at an accurate angle so that they blend with the existing lashes. Further, the surgeon will implant hair based on the patient's needs to achieve their aesthetic goals.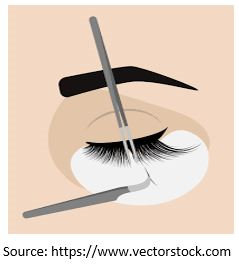 Visit us at Regrow Hair Clinic and book a free online consultation with our expert hair transplant surgeon Dr Ankur Singhal for a safe and affordable eyelash hair transplant in India.