Dr. G.K. Sharma MBBS MD (Dermatologist) is among the best hair transplant doctor in India. Perused training and specializations of Clinical Cosmetologist and Certified FUE Hair Transplant Expert from IICSAM, India. He is the managing director at the Regrow Clinic which offers a complete solution for successful hair transplant surgery.
Regrow Clinic is one of the best hair transplant centres in India, having all the latest and advanced technologies to perform the best hair transplant or hair loss treatment. Many times it happens that you make a mistake in choosing a surgeon who does not do a satisfactory hair transplant surgery. Dr G.K. Sharma is one of the few surgeons in India who provides the best corrective hair transplant surgery in India.
He is considered to be an expert at handling cases that require corrective action on failed or botched-up hair transplant surgery. The cosmetic and hair surgeon at the Regrow Clinic are known to be experts in handling hair loss patients with state-of-the-art technology and treatment options.
What Are The Qualities of the Best Hair Transplant Surgeon in India?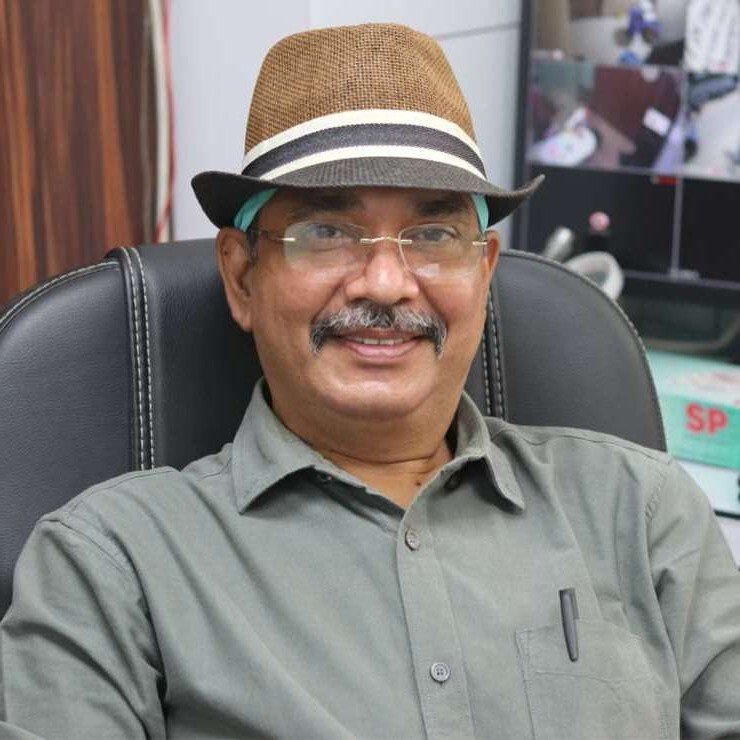 Qualifications: Dr. G.K. Sharma is the best hair specialist in Haridwar, India and a Board-Certified Cosmetic surgeon. He is one of the most accomplished reconstructive microsurgeons in India.
Quality of Hair Transplant: Dr. G.K. Sharma specializes in providing the most natural-looking hairline and distribution of hair follicles all over the scalp which cannot be differentiated from the original.
Relationships with the patient: Among his patient and in this field for his skills, expertise, patience and experience. His patients have been extremely satisfied with the hair transplant surgeries performed by him which they have expressed through positive testimonials.
Techniques and Procedures
1 . Quick FUE Hair Transplant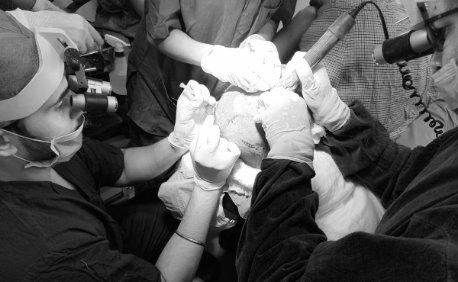 Quick FUE hair transplant is one of the most popular hair transplant procedures in the world. This latest process transforms hair transplant surgery by empowering you to develop attractive hair contours with a natural appearance. Instead of a regular hair transplant treatment, Dr. G. K. Sharma and Dr. Abhishek Singhal use a SAVA implanter tool in Quick FUE Hair Transplant. It requires six to eight technicians while performing the surgery. The entire procedure takes approximately four to six hours to finish.
The procedure is so effective that you can have a higher number of healthy hair grafts transplanted in one session than any other method. As it requires minimal time to complete the treatment, more people are opting for this treatment nowadays. If you plan to have a quick hair transplant treatment, then availing the treatment from Dr. G. K. Sharma, Dr. Abhishek Singhal, one of India's best hair transplant surgeons, is the best option.
2. Dense Hair Implantation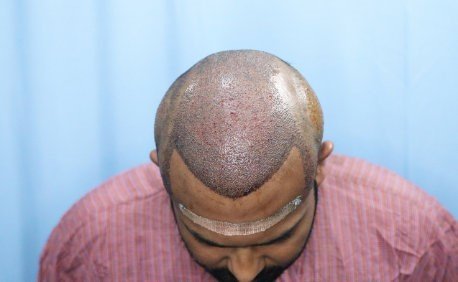 Dense Hair Implantation technique is one of the most advanced hair transplant techniques. The advantage of the dense hair implant technique is that it causes minimal damage to the scalp away from any damage. Dr. Ankur Singhal is well versed in this technique.
Hair transplant from the Dense hair implant technique is fast to recover as no channels have been opened up to insert or extract the follicles. The results are better, the recovery process is shorter and faster and patients can go back to their daily routine in a short time.
3. Follicular Unit Extraction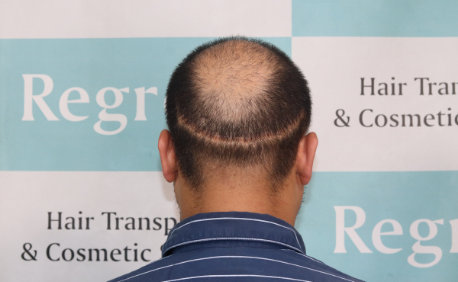 FUE is a newer and latest technique compared to traditional ones like FUT that can be performed by Dr. Ankur Singhal. FUE can be customized based on an individual's hair requirements. Using a punch toll each hair is extracted as a whole unit, complete with the necessary glands, and then transplanted to the new area.
The procedure is very intricate and less invasive unlike the FUT procedure, but it does take slightly longer as it requires precision to follow an individual air pattern. In FUE, the healing period is low and the success rate is greater.
4. Corrective
This is done if you've received a hair transplant from another surgeon and you are dissatisfied with its results. This can be due to a poorly performed hair transplant or an outdated hair restoration procedure such as scalp reduction surgery, mini-grafting; strip harvesting (FUT); or and getting unnatural results, hair plugs, or scars, etc.
All of these problems can be fixed by performing corrective surgery. Here, the corrective hair transplant procedure is planned intelligently and thoroughly discussed with the patient depending upon the severity of hair loss and baldness as the case may be.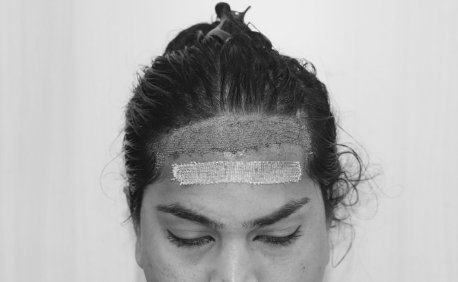 Baldness in women can be caused due to various reasons ranging from genetics, alopecia, hair disease, etc. and it takes a toll on their image, personality and confidence. Dr. Ankur Singhal, Dr. Abhishek Singhal can help them through a hair transplant. This procedure results in natural and healthy hair in women.
Our techniques can be used to restore hair for women suffering from baldness on various stages. After these procedures, women will be able to grow hair longer and style them in any manner they wish.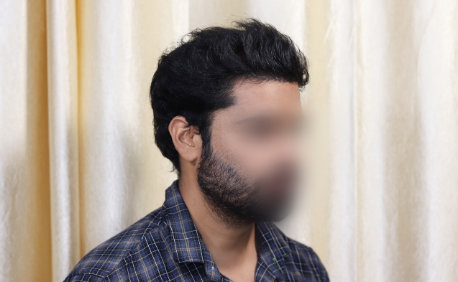 Male patterned baldness is very common and leads to a loss of confidence in men around the world. It can be caused due to varying reasons such as age, genetic factors, alopecia, cancer treatments, etc. Dr. G. K. Sharma, Dr. Ankur Singhal, Dr. Abhishek Singhal can help men restore their natural hair. It gives them the option to style it however they want so and gain back confidence through hair transplants.
All types of above-mentioned hair transplants can be performed in men with great results. Hair transplant Like QHT, FUE and Dense Hair Implantation will not cause long-lasting scarring and enable men to maintain their natural hairstyle.
The Significant Advantages

No linear scar – wear your hair short without being self-conscious.
Less recovery time and fewer restrictions on activities after treatment.
No sutures required. Performed under local anaesthetic. Drive home after.
Your own real, natural hair.